Meedoen is gratis, je speelt 1 of 2x per maand een competitie wedstrijd op de dinsdagavond in Tasmania, dus geen wekelijkse verplichting of reizen naar de meest vreemde locaties in no-where-city. Ieder jaar is er een super slotavond met hapjes, drankjes, live muziek en een meet-and-greet met een darts celebrity. En op de speelavond zelf kost een pint, een halve liter bier slechts €3 ! Als dit nu nog niet genoeg redenen zijn om je team in te schrijven, dan weten wij het ook niet meer. Kortom: schrijf je team nu in!
Wedstrijden beginnen om 20:30 uur.
Afmelden: minimaal 24 uur voor aanvang wedstrijd bij je tegenstander, de competitie leider en bij Tasmania.
competitie leider: Giel Molenberg 0618063725
Tasmania: 050-3181596
aanspreekpunt Tasmania: Erik 0622561118
stand per 14 november 2023
Bie Danny's          6-2
Daip d'r in            0-1           
No Cylinder          6-1     
Ontspoord            7-1   
Sunshine Girls     9-1
Team Aine            8-2
Team Twije
Tops Tops
Tripple Bier
Ontspoord – Bie Danny's 7-2
Daip d'r in – Sunshine Girls 0-9
Team Aine – No Cylinder 3-6
Bie Denny's – Team Aine 4-5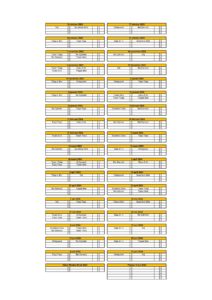 winnaar Tasmania Darts League 2023: Sunshine Girls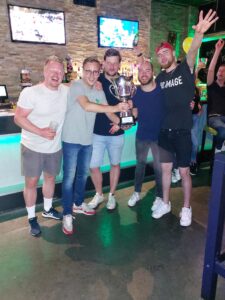 winnaar Tasmania Darts League 2022: Sunshine Girls
winnaar Tasmania Darts League 2019: Why So Serious
winnaar Tasmania Darts League 2018: Why So Serious
winnaar Tasmania Darts League 2017: Team Shaslick
winnaar Tasmania Darts League 2016: Team Shaslick
winnaar Tasmania Darts League 2015: Arriva